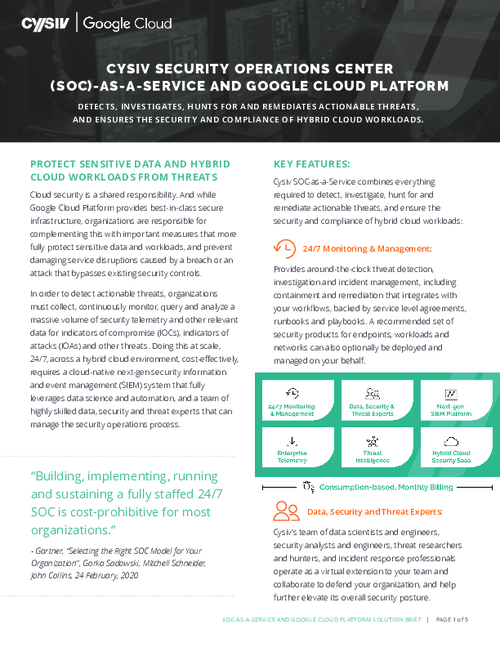 In order to detect actionable threats, organizations must collect, continuously monitor, query and analyze a massive volume of security telemetry and other relevant data for indicators of compromise (IOCs), indicators of attacks (IOAs) and other threats.
Doing this at scale, 24/7, across a hybrid cloud environment, cost-effectively, requires a cloud-native next-gen security information and event management (SIEM) system that fully leverages data science and automation, and a team of highly skilled data, security and threat experts that can manage the security operations process.
This whitepaper provides a quick overview of how to accelerate the success of your workload migration and application development initiatives, and avoid damaging service disruptions and breaches, with Cysiv SOC-as-a-Service and Google Cloud Platform.