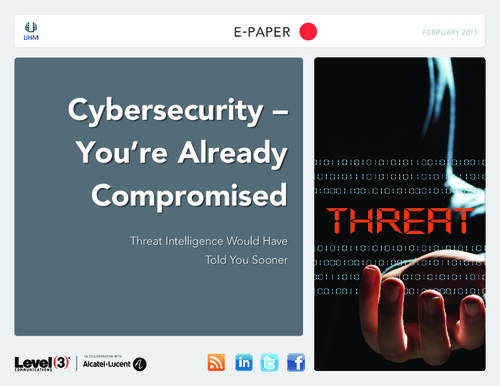 Corporate spending on IT security reached a record $71 billion in 2014 and is predicted to increase another 8% in 2015. With an accelerated increase in spending on cybersecurity, year over year, you would think companies are winning the battle against cybercriminals - but they're not. It's becoming clear that throwing hardware and software - and ultimately more money - at the problem doesn't work. Given the potentially high rewards, cybercriminals are motivated to work together and learn from past successes to stay ahead of traditional IT defenses.
That's why you need to explore less conventional methods of security that combine threat detection, prediction, and containment. Threat intelligence is a vital strategy that will help you achieve this.
Download this whitepaper to explore:
The current state of cybersecurity;
Smarter spending through threat intelligence implementation;
Finding the right threat intelligence partner.