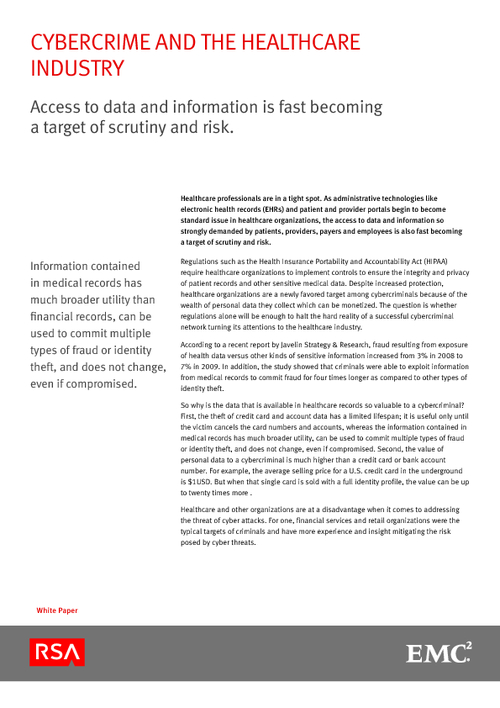 Healthcare organizations have a tough challenge at hand. As administrative technologies like Electronic Health Records and online health portals begin to become standard issue, the access to data and information so strongly demanded by providers, patients, payers, and employees is also fast becoming a new target for cybercriminals.
In this RSA white paper, you will learn about:
The types of healthcare data being targeted by cybercriminals, how it is being used, and why it is so valuable;
The rise of cybercrime networks and why they have come to target new industries;
The potential security risks and impacts that healthcare organizations face in addressing cybercrime.
In addition, the white paper explores several real-life examples of cybercriminals seeking to buy or sell compromised healthcare data including completed medical claim forms, patient medical records and personally identifiable information.