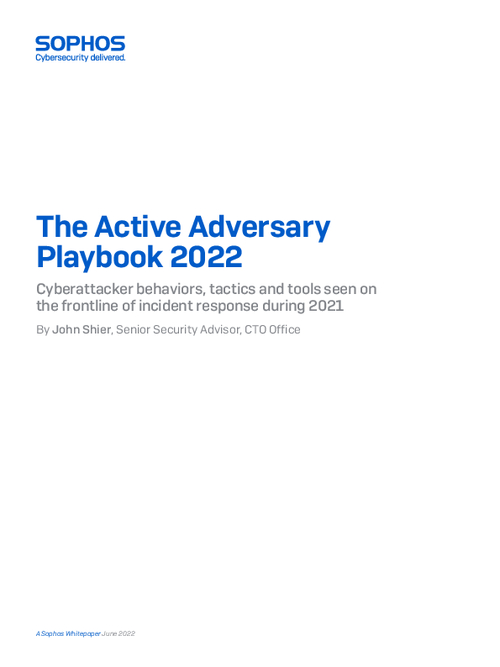 It's a considerable challenge to defend organizations against rapidly evolving, increasingly complex cyberthreats. Attackers are continuously adapting and evolving behaviour-wise and are also leveraging new vulnerabilities and everyday IT infrastructure to evade detection and stay one step ahead of security teams.
The Active Adversary Playbook details the main adversaries, tools and attack behaviors seen in the wild during 2021.
The aim is to help security teams understand what adversaries do during attacks and how to spot and defend against such activity on their network.
Download this Whitepaper and learn:
Incident Response Demographics 2021;
The Anatomy of Active Attacks in 2021;
The Root Causes of Attacks.