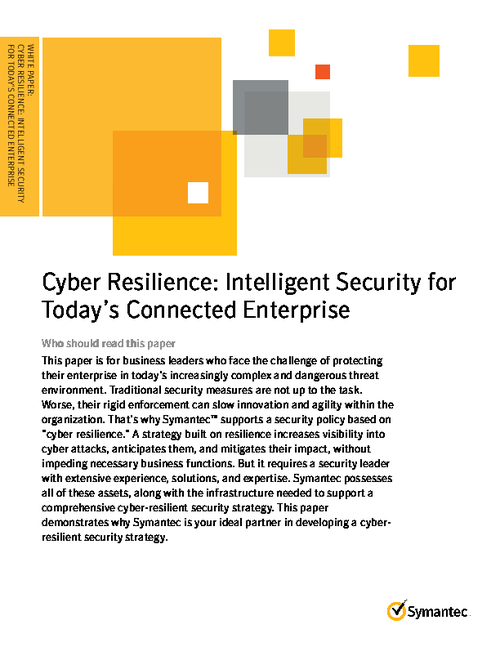 As a business leader who faces the challenges of protecting the enterprise in today's complex and dangerous threat environment. You need a security policy that is cyber resilient. Download this white paper to learn more about a security strategy that increases visibility into cyber attacks, anticipates and mitigates impact without disrupting your business functions.
Download this white paper to explore
Why security is hard in an open workplace;
Why cyber resilience is the smart approach to security;
What key benefits Symantec offers for your business.