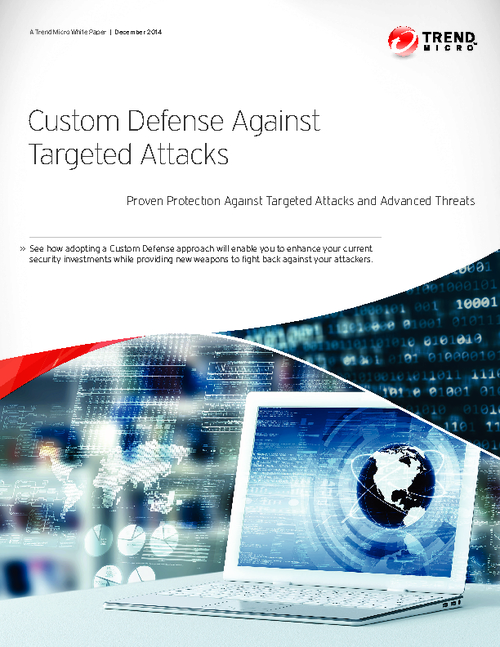 Advanced threats and targeted attacks have clearly proven their ability to penetrate standard security defenses and remain undetected for months while siphoning valuable data or carrying out destructive actions. According to a 2014 Ponemon Institute study, the average cost of just a single targeted attack on a large organization is US$5.9 million. And Verizon's 2012 research findings, revealed a staggering 855 incidents and 174 million compromised records. Despite the mass scale, the response from the security industry has been largely limited to an "advanced-threat marketing makeover" around the traditional security technologies.
Download this white paper to learn:
Challenges faced by information security leaders;
Their options for dealing with their attackers;
How adopting a Custom Defense approach will enable them to deploy a comprehensive solution.