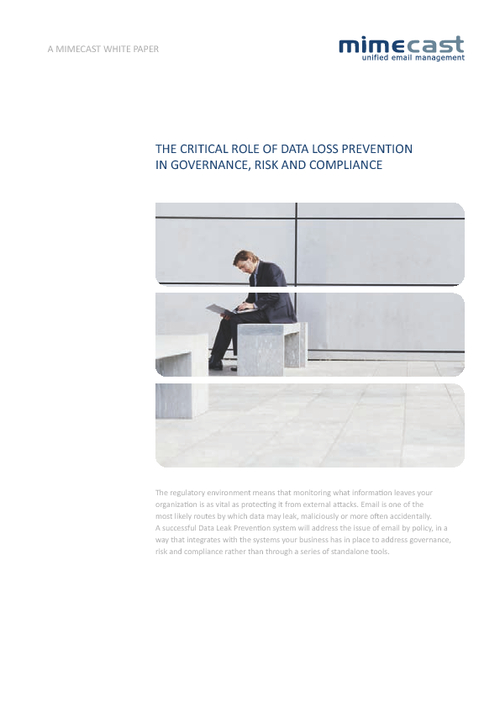 The regulatory environment means that monitoring what information leaves your organization is as vital as protecting it from external attacks. Email is one of the most likely routes by which data may leak, maliciously or more often accidentally. A successful Data Leak Prevention system will address the issue of email by policy, in a way that integrates with the systems your business has in place to address governance, risk and compliance rather than through a series of standalone tools.
This white paper highlights:
The need for data leak prevention;
What a leakage can cost you;
The components of a data leak soution.