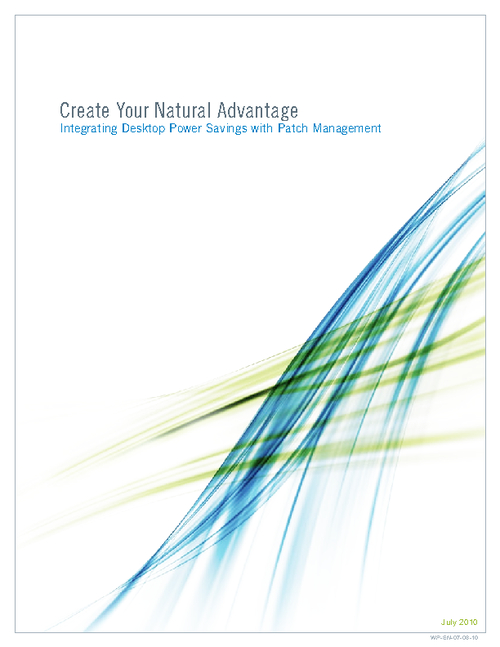 Organizations stand to save themselves a significant amount of money by managing the power consumption of their IT systems. But if they aren't careful, they could potentially save their way right into a security and operational nightmare. When power management is not centralized nor built into your overall IT operational processes it can often impede system maintenance, patching and vulnerability scans. That's why organizations must carefully consider their tools, strategies and policies around power management if they're seeking to go green without compromising their operational efficiency or security posture.

Read this paper to learn how to:
Easily enforce power management policies without interrupting the operation of mission-critical systems;
Automatically wake up powered down systems to deploy system maintenance updates and/or critical security patches;
Report on the reduction of power consumption to justify policies and qualify for potential rebates from the local power company.