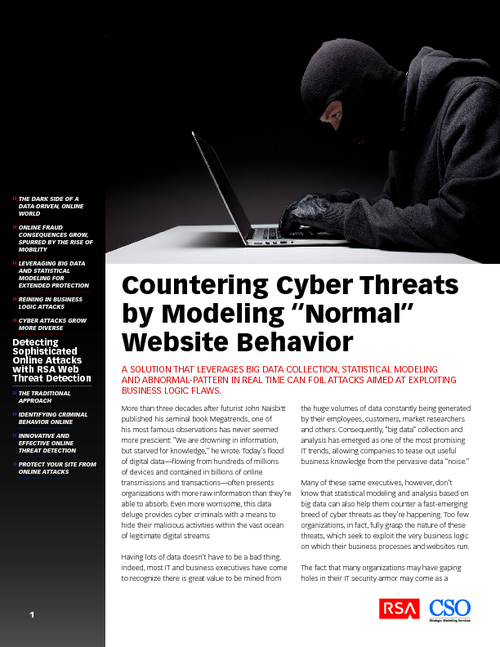 Today's flood of digital data-flowing from hundreds of millions of devices and contained in billions of online transmissions and transactions-often presents organizations with more raw information than they are able to absorb.
Even more worrisome, this data deluge provides cyber criminals with a means to hide their malicious activities within the vast ocean of legitimate digital streams.
Download this white paper to learn:
The evolution of web and mobile threats;
The economic impact of cybercrime and business logic abuse;
How organizations could be leveraging the data in their network to foil the top attacks with behavioral analytics.