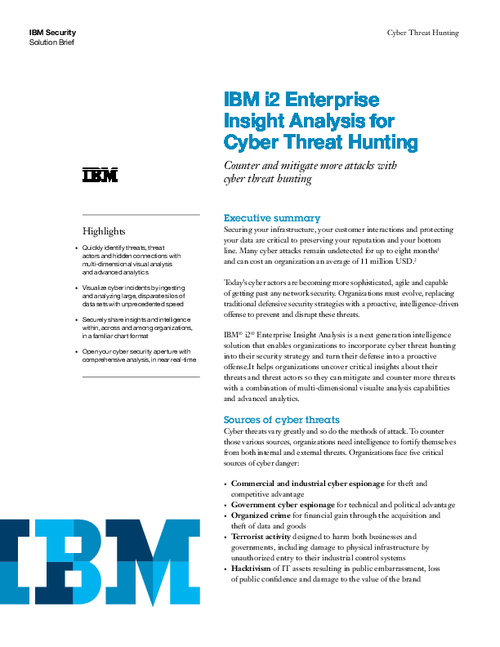 Intelligence agencies, governments, military and defense agencies, law enforcement, and commercial enterprises worldwide need to utilize a proactive, intelligence-driven offense to prevent and disrupt today's sophisticated threats.
Cyber threats vary greatly, and so do the methods of attack. To counter various actors, organizations need to learn how to utilize intelligence which will fortify themselves from both internal and external threats.
Download this whitepaper and learn how to:
Quickly identify threats, threat actors and hidden connections with multi-dimensional visual analysis and advanced analytics;
Securely share insights and intelligence within, across and among organizations;
Open your cyber security aperture with comprehensive analysis, in near real-time.