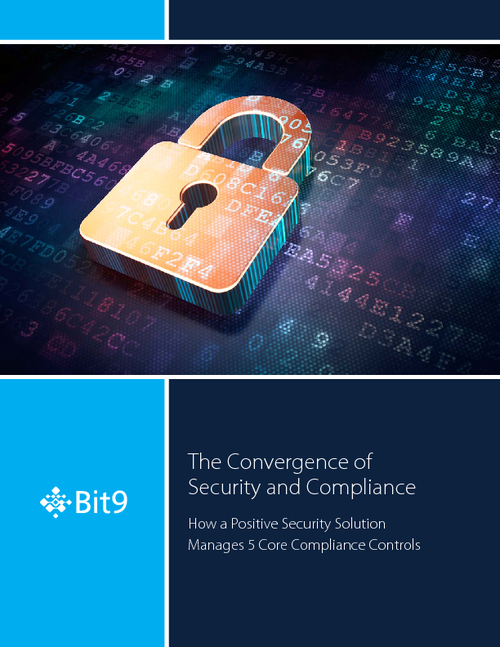 This new white paper explains how a single, positive security solution, such as Bit9, facilitates the convergence of compliance and security - one agent that provides visibility, detection, response and protection and can automate and manage compliance for PCI-DSS, SOX, HIPAA, FISMA, GLBA, GPG 13, NERC CIP and other regulations.
IT security and compliance professionals must take proactive measures to prove continuous compliance with industry regulations or face steep noncompliance fees and/or damage to their company's brand. While every organization is unique, all organizations face similar challenges to ensure that compliance requirements are met.
Download this new eBook now to learn:
How compliance and security gaps can affect your organization;
How a positive solution can close these gaps to ensure the security of servers and endpoints and compliance with industry regulations;
How Bit9 manages five core compliance controls that apply to a variety of compliance regulations including SOX, HIPAA, PCI, NERC, Gramm-Leach-Bliley, etc.