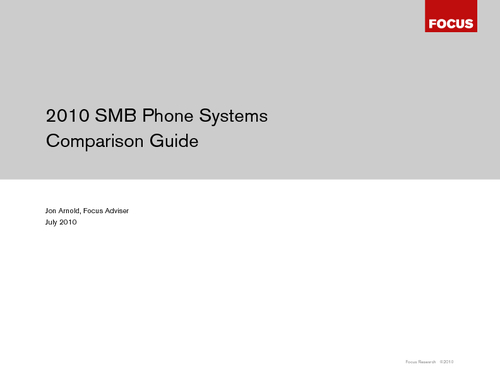 Is your current phone system still the right choice for your business? Focus research indicates that VoIP (Voice over Internet Protocol) has become an attractive alternative to older telephone technologies for SMBs. This information-packed guide compares the top 10 hosted VoIP phone system solutions for SMBs. Reviewing the key features and data points will help you to decide which solution is best suited to your business.
Get side-by-side comparisons of multiple aspects including:
Basic and advanced features
Integration and service options
Support
Pricing
Learn how to put the power of hosted VoIP to work for your SMB. Download our free 2010 SMB Phone Systems Comparison Guide now!