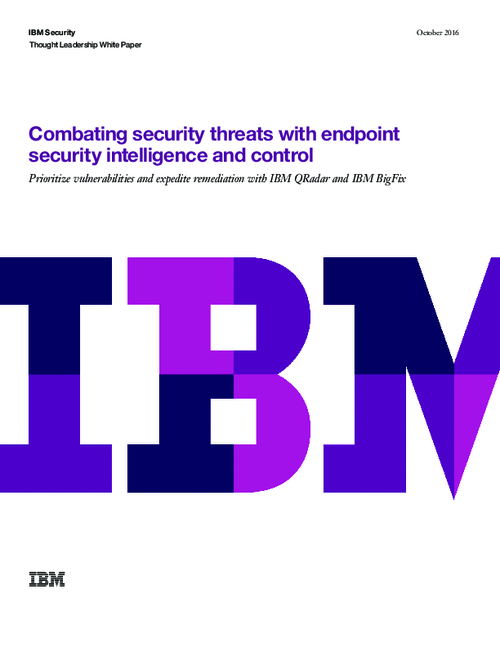 From custom malware to zero-day exploits, advanced security threats are exploding worldwide - and the sophistication of these attacks is greater than ever.
In addition to being able to detect these vulnerabilities efficiently, organizations also need to take into consideration the broader context, and associate the vulnerabilities with risk levels, so they can focus their remediation efforts on the areas of greatest risk.
Download this whitepaper and learn how to:
Combat advanced security threats by adopting an integrated, intelligent, and automated approach to endpoint security;
Broaden your capabilities with endpoint security intelligence;
Identify, prioritize, and remediate security risks.