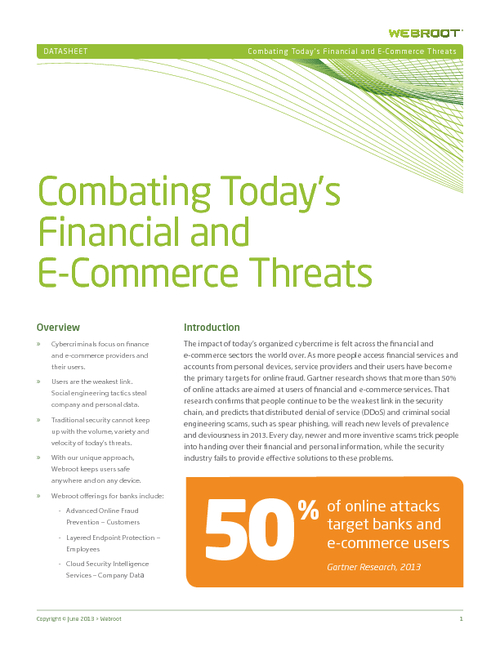 For banking and e-commerce providers, maintaining the trust and confidence of customers and employees is critical, so providing the best possible security is paramount. Every day, newer and more inventive scams trick people into handing over their financial and personal information.
This white paper offers insight into:
Why cybercriminals target finance and e-commerce providers and their users;
How social-engineering tactics steal company and personal data;
Ways to keep your users safe anywhere and on any device.