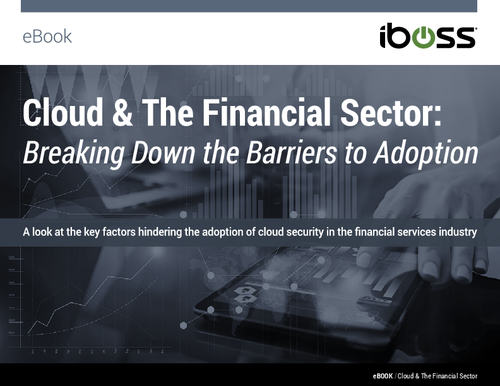 One of the most impactful changes that organizations across industries are undergoing is a migration of business-critical applications and operations to the cloud. While cloud providers like Amazon Web Services and Office 365 have been around for some time now, adoption sped up remarkably over the course of 2016 and 2017.
Increasingly, organizations are also turning to cloud services for network management and cybersecurity. According to the latest Gartner Magic Quadrant, for instance, although on-premises secure web gateways (SWGs) account for 71 percent of the total market, cloud-based solutions have a much higher compound annual interest rate of 32 percent compared to just 5 percent for appliances.
Download this ebook for the key factors hindering the adoption of cloud security in the financial services industry.