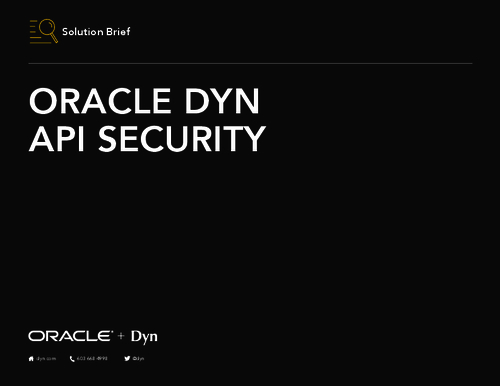 API endpoints have become a weak link in today's enterprise networks. Organizations are deploying Application Program Interface (API) endpoints at an ever-increasing rate to keep up with the demands of mobile applications, server-to-server communication, and microservice requirements. This creates a broader attack surface that is increasingly a target for savvy threat actors wielding vast botnets and advanced scripts used to disrupt business critical communications. Organizations need to protect their web services from DDoS attacks and malicious bots without compromising legitimate API traffic.
See Also: Live Webinar | Embracing Digital Risk Protection: Take Your Threat Intelligence to the Next Level
Securing API endpoints is difficult because they are intended for nonhuman consumption, challenging traditional authentication protocols.
How can today's DevOps teams design API services with security in mind? Download this whitepaper to find out more.