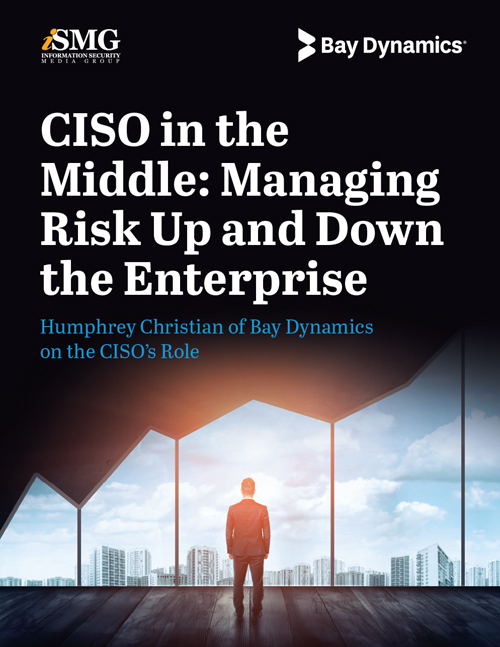 When it comes to cyber risk, how must the CISO manage communications across the enterprise? The board, the staff and the line-of-business leaders all have different needs. Humphrey Christian of Bay Dynamics offers advice for the CISO in the middle.
Historically, security leaders have communicated mainly upward to the CEO and to the board, and it's all been about numbers - how many vulnerabilities patched, how many incidents detected?
Similarly, when discussing the topic with security professionals and line-of-business leaders, CISOs now find themselves having entirely new conversations.
Download this eBook about managing and communicating cyber risks that discusses:
How to manage up to the CEO and the board;
How to manage down to security practitioners and teams;
How to manage sideways/laterally to business and application owners.