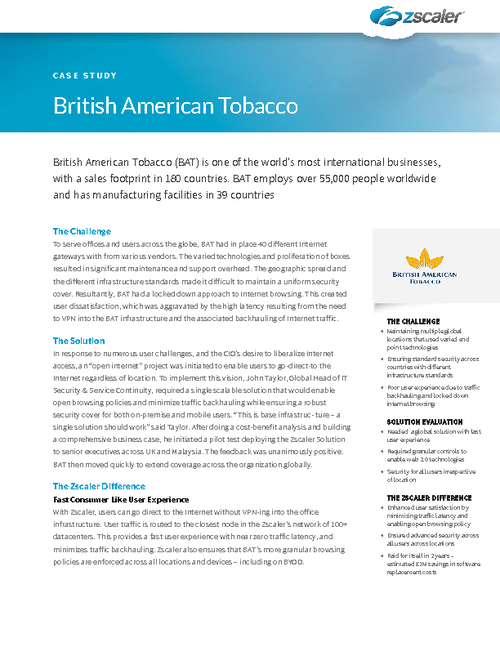 British American Tobacco had in place 40 different Internet gateways from various vendors to serve offices and users across the globe. The geographic spread and different infrastructure standards made it difficult to maintain a uniform security coverage.
Read this white paper to lead how Zscaler:
Ensured advanced security across all users across locations;
Significantly reduced software costs;
Reduced back hauling traffic to near zero latency thereby reducing employee experience and satisfaction.