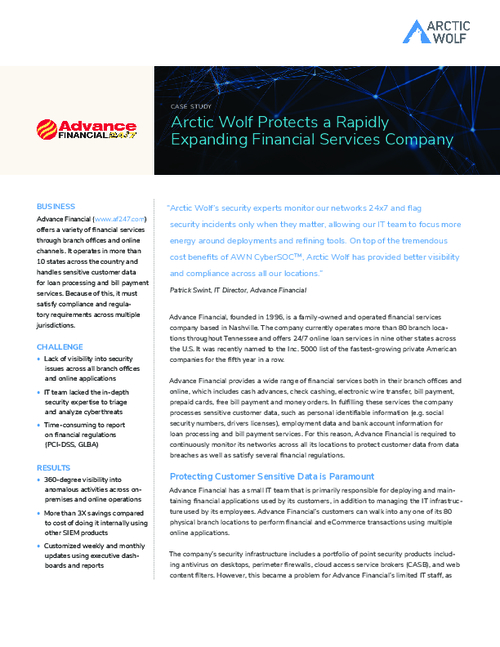 A financial services company with responsibility for protecting sensitive customer data lacked centralized visibility into alerts, had limited expertise to triage, prioritize, and escalate incidents, and spent significant time generating customized financial compliance reports.
After deciding not to build their own SOC, the company was still able to solve these challenges. Download this case study and learn how they:
Achieved 360-degree visibility into anomalous activities across their operations;
Generated more than 3X savings compared to cost of doing it internally;
Created customized weekly and monthly updates using executive dashboards and reports.