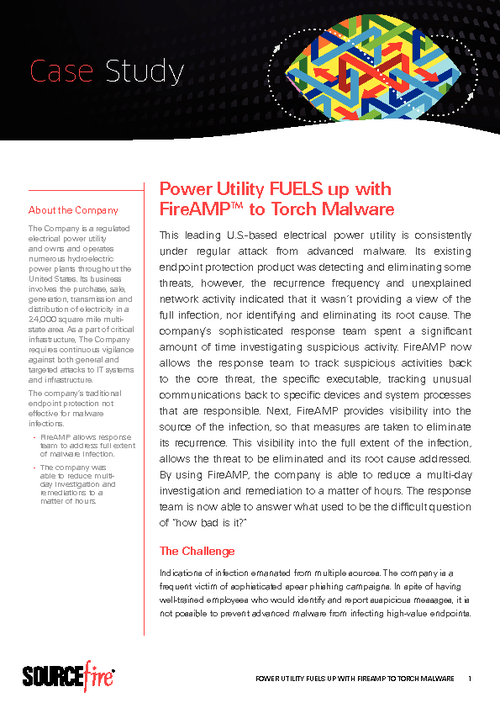 This leading U.S.-based utility is consistently under regular attack from advanced malware. Its existing endpoint protection product was detecting and eliminating some threats. However, the recurrence frequency and unexplained network activity indicated that it wasn't providing a view of the full infection, nor identifying and eliminating its root cause.
This white paper reviews:
The Challenge: This company is a frequent victim of sophisticated spear-phishing campaigns;
The Solution: This company deploys a next-generation network security platform;
The Result: This company was able to quickly gain complete visibility into the malware infection and make intelligent surgical decisions for remediation.