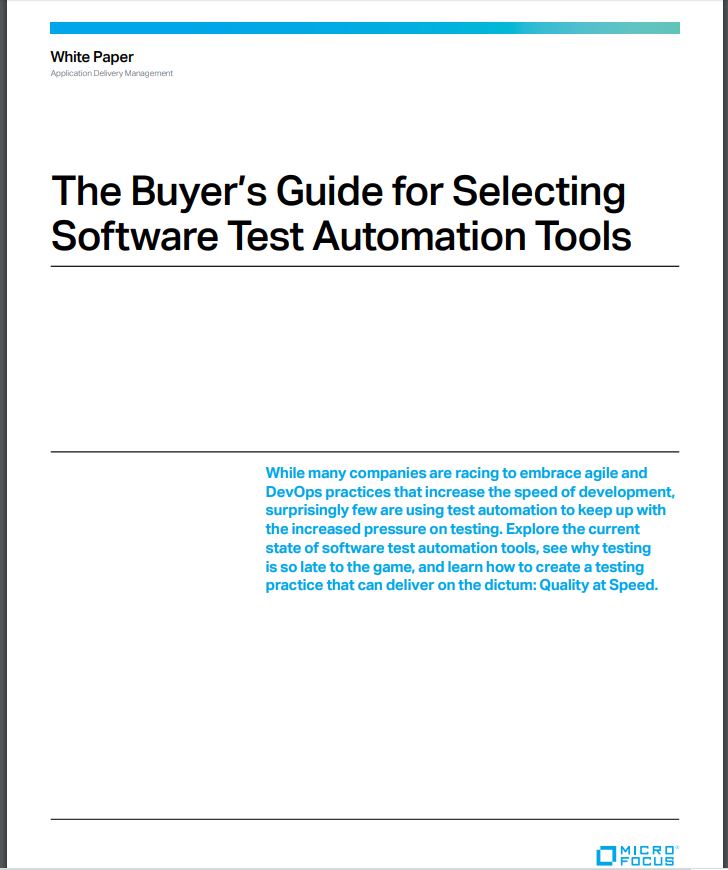 Which software test automation tools will work best for your team's unique needs?
Find out the most important evaluation criteria to consider, along with a sample RFP template that includes the key questions every team should ask.
In this special report, industry experts explain the latest test automation trends, technologies and how to choose the right tools for your team.
Discover:
The state of test automation and the test automation tools available today
How each fits with the 3 key types of testing roles
Tool issues, gaps, and areas that need improvement
4 emerging test automation trends
What to expect from artificial intelligence and machine learning
What to look for when evaluating tool options
What questions to ask in your RFP