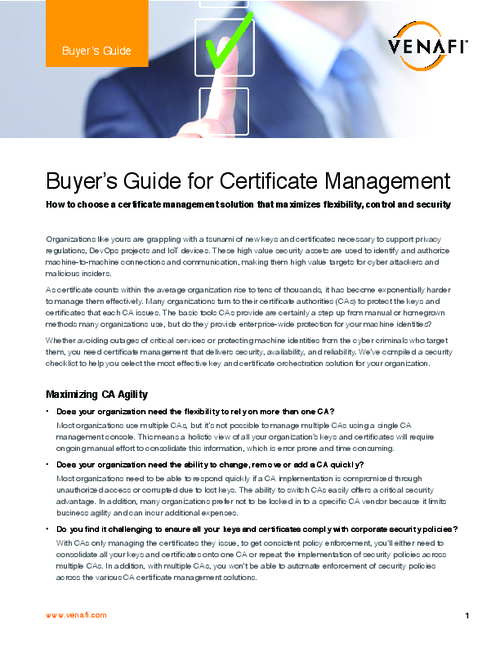 As certificate counts within the average organization rise to tens of thousands, it has become exponentially harder to manage them effectively. Many organizations turn to their certificate authorities (CAs) to protect the keys and certificates that each CA issues. The basic tools CAs provide are certainly a step up from manual or homegrown methods many organizations use, but do they provide enterprise-wide protection for your machine identities?
Download this buyers guide which will help you maximize your CA agility by providing recommendations for questions such as:
Does your organization need the flexibility to rely on more than one CA?
Do you find it challenging to ensure all your keys and certificates comply with corporate security policies?
Can you maintain consistent security across all keys and certificates?