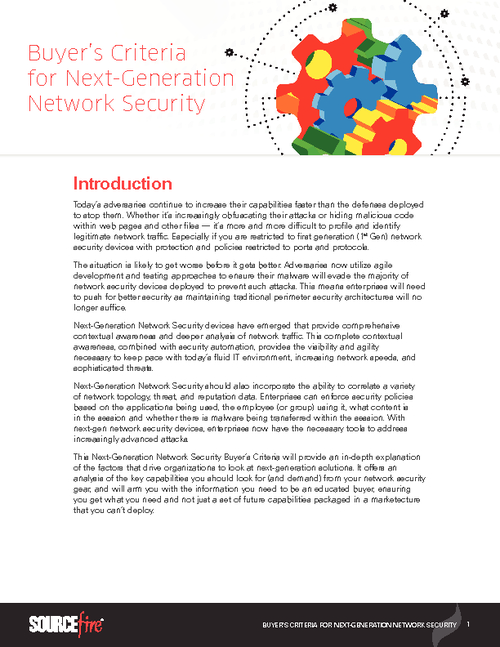 Next-generation network security devices provide comprehensive contextual awareness and deeper analysis of network traffic. This complete contextual awareness, combined with security automation, provides the visibility and agility necessary to keep pace with today's fluid IT environment, increasing network speeds and sophisticated threats. With next-gen network security devices, enterprises now have the necessary tools to address increasingly advanced attacks.
This white paper provides:
An explanation of the factors that drive organizations to look at next-generation solutions;
Analysis of the key capabilities you should look for (and demand) from your network security;
The information you need to be an educated buyer.