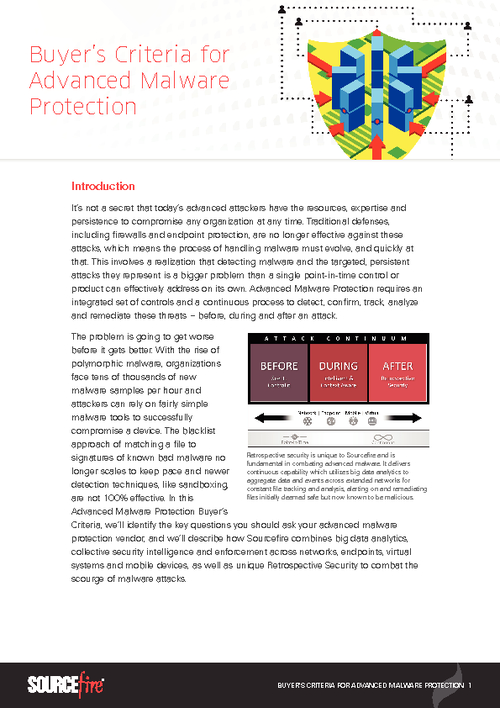 Although the industry acknowledges that advanced malware attacks require new and innovative solutions to detect and remediate, far too many organizations default to focusing the entirety of their efforts on detection, whether traditional endpoint protection suites or new "silver bullet" defenses. That is a sure path to failure, as the industry continues to witness with each front-page data loss and breach story.
This white paper answers key questions including:
How are you leveraging big data for persistent malware determination?
How do you gather intelligence on emerging malware threats?
How do you perform continuous analysis for retrospective malware detection?