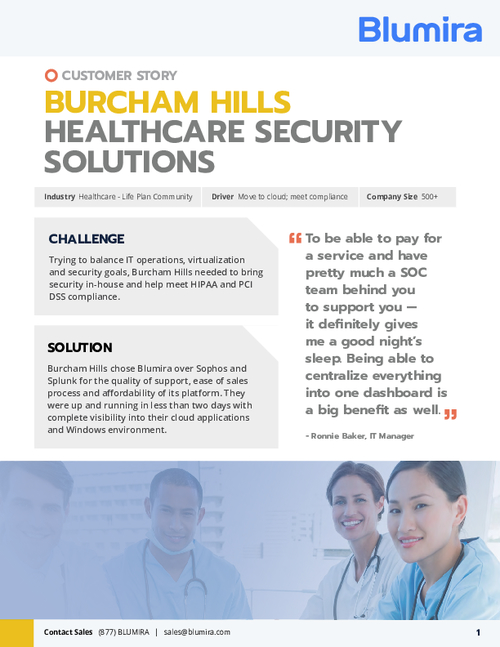 Struggling to Balance Security and Compliance in Healthcare? See How One Company Succeeded
As an IT leader at a mid-sized healthcare organization, you face immense pressure:
Meet HIPAA, PCI DSS, and other strict compliance regulations
Detect and respond to constant cyber threats
Modernize infrastructure and adopt cloud with limited budgets
Improve efficiency with small IT and security teams
It can feel impossible to keep up. But it doesn't have to be this way
Burcham Hills Healthcare faced similar challenges with just 500 employees. By bringing security in-house and introducing automation, they not only met key compliance needs, but aligned security with their business goals.
The specific security and compliance challenges Burcham Hills faced
How they modernized IT infrastructure to support security
Steps they took to meet HIPAA and PCI DSS regulations
Key results including reduced compliance risk and costs
See real-world examples and guidance applicable to your healthcare organization's unique needs.