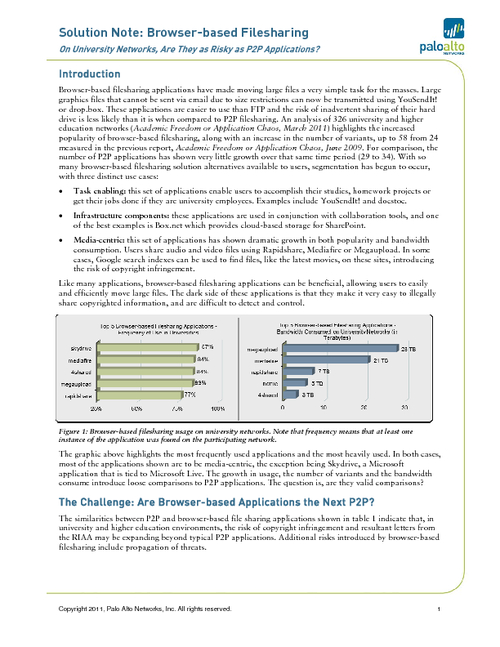 Browser-based filesharing applications have made moving large files a very simple task for the masses. Large graphics files that cannot be sent via email due to size restrictions can now be transmitted using YouSendIt! or drop.box. These applications are easier to use than FTP and the risk of inadvertent sharing of their hard drive is less likely than it is when compared to P2P filesharing.
This white paper provides an overview of:
The similarities between P2P and browser-based file sharing applications;
The areas that browser-based file sharing applications have shown significant growth;
Identifying and monitoring file sharing activities.