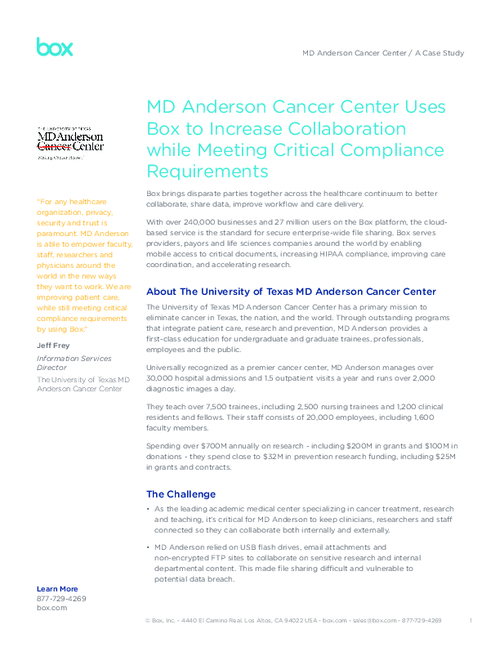 One of the leading cancer centers in the world, the University of Texas MD Anderson Cancer Center manages over 30,000 hospital admissions and 1.5m outpatient visits a year. Read this detailed case study to learn why Box was chosen as their end-to-end solution for secure file sharing to collaborate on research and improve clinical workflows by providing anywhere access to health information, and creating a centralized space for departments to collaborate while satisfying reporting, auditing and security requirements.
Download this white paper to explore
What challenges MD Anderson needed to address;
How they improved the speed of information sharing between researchers, doctors, and other collaborators;
How they improved oversight, security, and data management to fulfill reporting requirements.