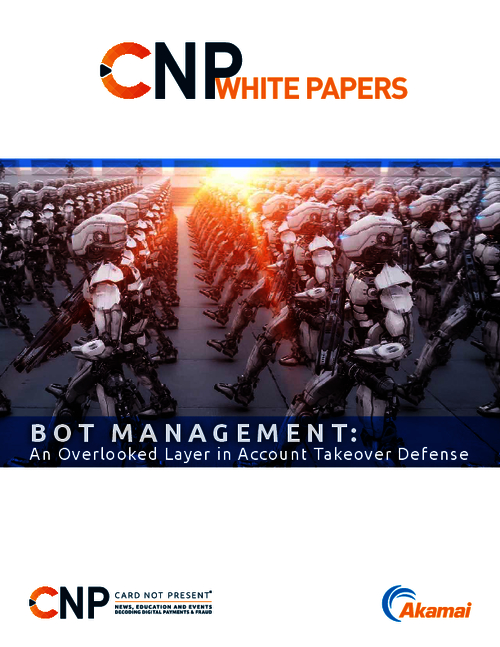 For those who operate downstream from a business's main security architecture, the effect of bots on the most pernicious types of fraud they face is clear. Employing technology to combat bots should be a vital part of any e-commerce merchant's layered defense against fraud.
Download this white paper and learn how:
Bots facilitate ATO;
Bots direct credential stuffing attacks;
Online sellers can employ bot management in a layered defense.
In viewing this content, we would like to share your data with the content creator. Click here for more info or to opt out.