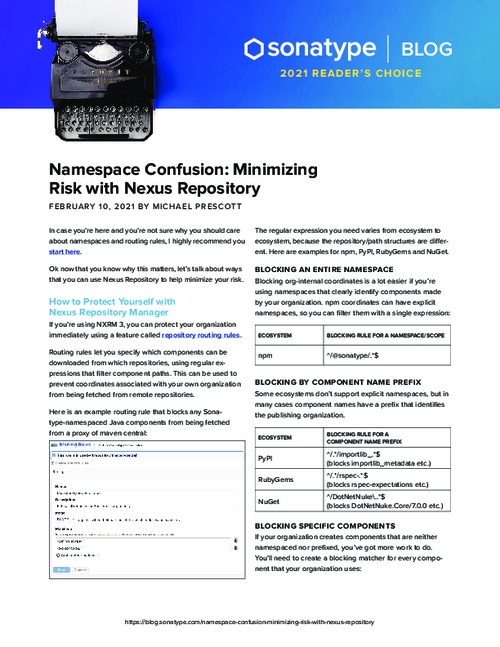 Namespace confusion can cause major issues for organizations but various forms of blocking help to cut down on inherent risk. These include routing rules and locking org-internal coordinates using namespaces that clearly identify components.
Download this report for more details on methods of "blocking" such as :
Blocking an entire namespace;
Blocking by component name prefix;
Blocking specific components.