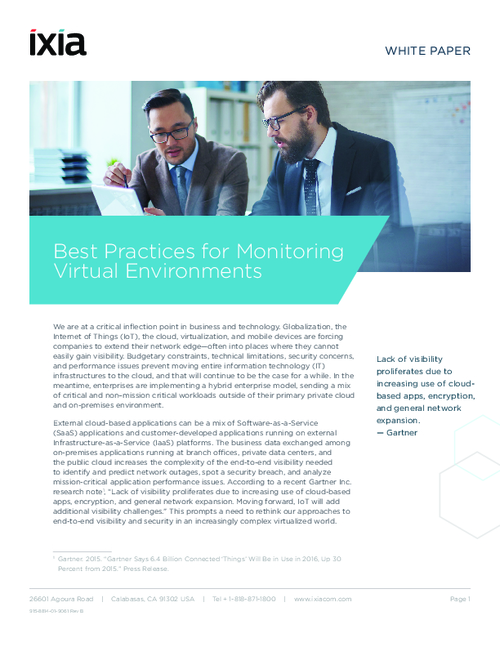 As enterprise IT teams look into moving their critical workloads from on-premises traditional data centers into virtualized, software-defined data centers (SDDC), or even public clouds, they often face a number of important questions:
How can we ensure the availability, reliability, and performance of our mission critical applications?
How do we get relevant critical data to analytics and monitoring tools, regardless of where they are located?
How can we tell which applications are suitable for the cloud and how do we plan a successful migration?
Read this whitepaper to know what best practices can be put to practice for monitoring virtualized environments.
Ixia is the sponsor of this material. By submitting your information you agree to be contacted by Ixia on topics of interest. Before deciding, please review Ixia's privacy statement here.