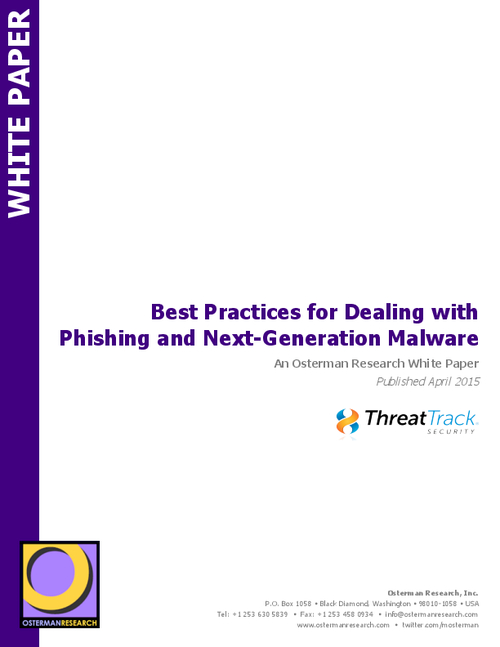 Phishing and malware threats are growing and becoming more commonplace as cybercriminals become more adept, stealthier, and more able to penetrate corporate security defenses. Despite the billions of dollars spent each year on anti-phishing, anti-malware, anti-spam and other security solutions, threats still find their way into most organizations despite the best efforts of security teams to stop them. Download this white paper to see how the market perceives and is dealing with theses threats as well as providing actionable recommendations to help lessen your exposure.
Download this white paper to explore
What issues concern security focused decision makers the most;
Why phishing is so successful;
How malware is improving.