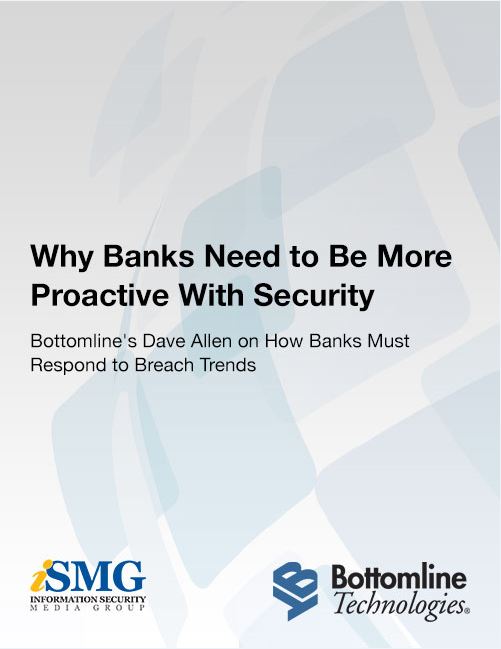 The digital banking shift creates great convenience - for the fraudsters, as well as the customers. What can institutions do to reduce their vulnerability to breaches and fraud? Dave Allen of Bottomline Technologies offers advice.
In an interview about changing banks' defensive posture from reactive to proactive, Allen discusses:
Banking industry trends that are fueling increased breached and fraud;
Top challenges to mitigating these attacks;
How institutions can leverage new and existing solutions to create a holistic view of their threat landscape.