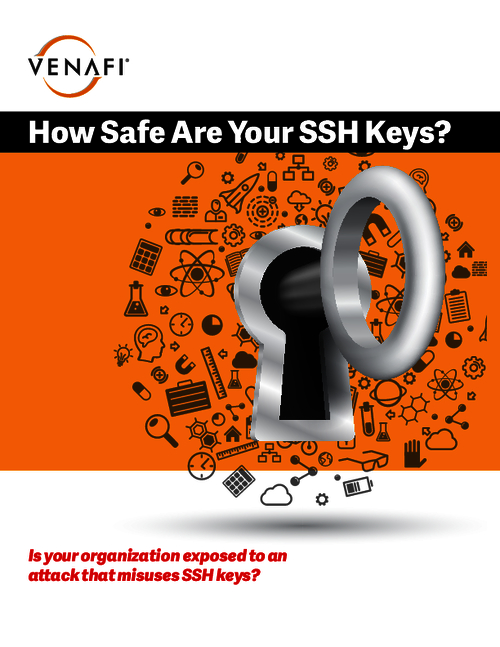 Is your organization exposed to an attack that misuses SSH keys?
You know that your organization is using SSH to safeguard privileged access. But you may not realize that your SSH keys could be vulnerable to insider and cyber threats.
The majority of those we surveyed didn't. Results from a 2017 study show that most organizations don't have the SSH visibility or security policies they need to secure their privileged access.
Download this eBook to learn more about:
How big your SSH attack surface really is;
Whether or not your SSH keys have already been compromised;
If your SSH keys are configured for security.