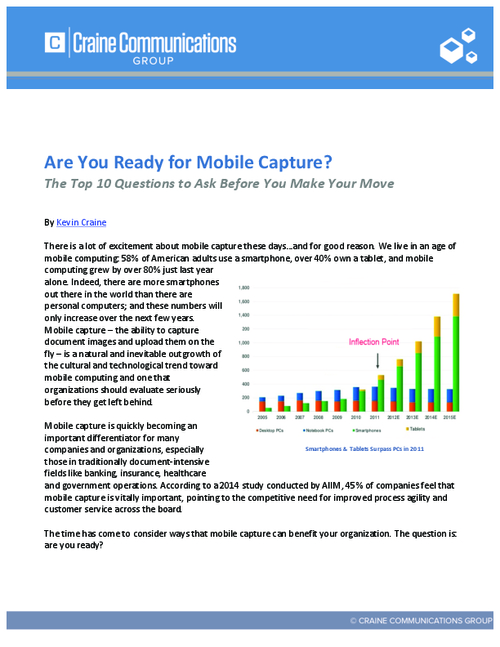 Mobile capture is quickly becoming an important differentiator for many companies and organizations, especially those in traditionally document-intensive fields like banking, insurance, healthcare and government operations. According to a 2014 study conducted by AIIM, 45% of companies feel that mobile capture is vitally important, pointing to the competitive need for improved process agility and customer service across the board.
In this white paper you will discover:
What is mobile capture;
How is mobile capture being used;
The top 10 questions to ask to find out if you're ready for mobile capture.