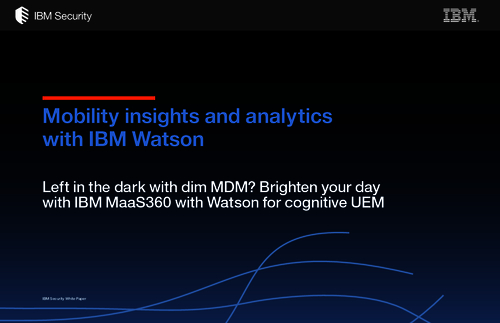 In an ever-evolving mobile world, organizations are actively struggling to maintain security while keeping their workers productive each day. Leveraging mobile data to add business value also can be a tall order.
Given the importance of mobile computing in keeping businesses competitive, it's more important than ever that organizations strike the appropriate balance between security and productivity and tap into the vast potential business value that mobility represents.
Download this whitepaper to gain:
Insights and analytics;
Benchmarking data and best practices;
Actionable intelligence, tailored to your environment.