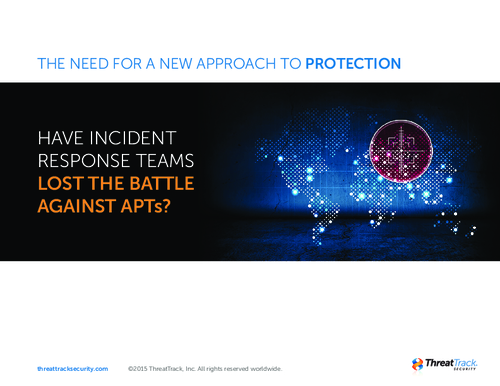 Going by the number of headlines about data breaches, it appears the bad guys always seem to be one step ahead, skillfully customizing malware and social engineering to get past our best defenses and evade detection. The problem is when it comes to advanced attacks, security teams can't see the forest of trees - too well hidden, too many distractions and alerts, and not enough actionable intelligence.
This e-book outlines the challenges of fighting APTs and outlines a solution purpose-built to find and stop attacks in progress allowing for mitigation before it's too late. Topics discussed include:
The impact and risks of advanced persistent threats;
The challenges with fighting APTS;
How to find and stop attacks in progress.