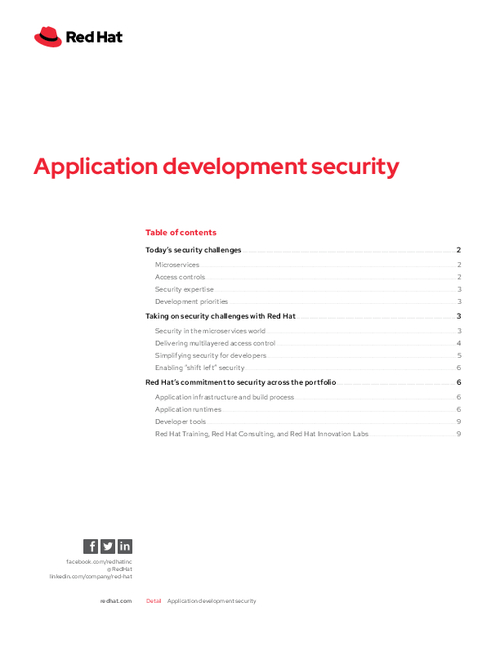 Security is one of the most important considerations in development today, impacting all aspects of the application life cycle. In fact, security has risen to a business-level imperative, a top-of-mind priority for C-level executives because one security breach can destroy a brand's reputation.
Organizations around the world have transitioned to a remote workforce, forcing them into new ways of conducting business. Because of this, security has become even more critical. More and more, access to applications and data from outside the secure corporate network is required by these remote workers. This makes organizations even more vulnerable to cyber attacks.
See how Red Hat solutions can enhance your enterprise's security initiatives.