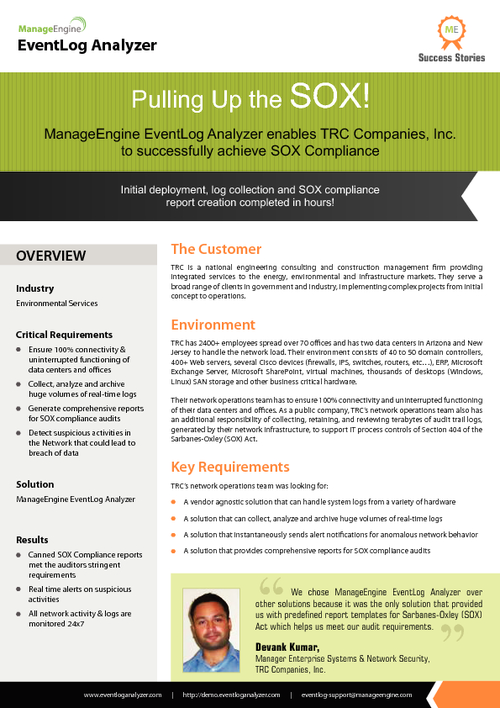 Network operations teams everywhere are challenged to not only maintain 100% connectivity and uninterrupted functioning of their data centers and offices, but also to meet a variety of regulatory compliance mandates. Complying with Section 404 of the Sarbanes-Oxley (SOX) Act, regarding IT process controls, can be a particularly challenging task given the need to collect, retain and review huge quantities of audit trail logs.
This case study examines how an organization with a massive IT infrastructure was able to effectively:
Collect, analyze and archive huge volumes of real-time logs;
Generate comprehensive reports for SOX compliance audits;
Detect suspicious activity and mitigate data breaches.