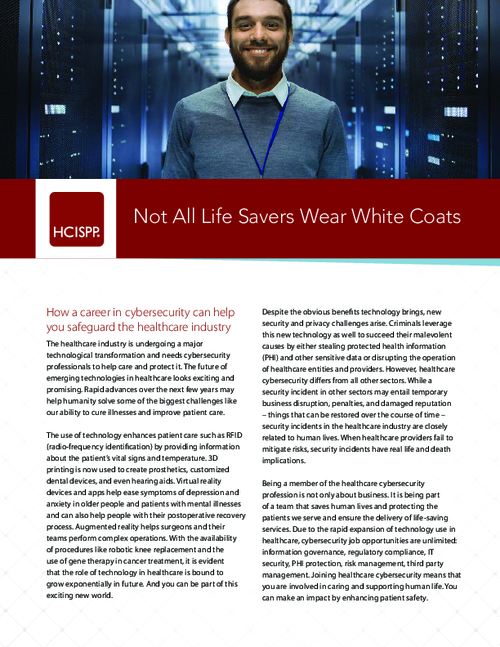 Being a member of the healthcare cybersecurity profession is not only about business. It is being part of a team that saves human lives and protecting the patients we serve and ensure the delivery of life-saving services.
The protection and the secure operation of technology is of the utmost importance for keeping organizations healthy. As the healthcare industry relies more and more on technology to provide high level services, the medical staff needs to be ensured that they can use this technology safely to save human lives.
Download this whitepaper to learn:
How a career in cybersecurity can help you safeguard the healthcare industry;
Why it is important to see the big picture;
What the benefits of a security and privacy certification qualification in healthcare are;
Why the HealthCare Information Security and Privacy Practitioner (HCISPP) is the right certification for you.