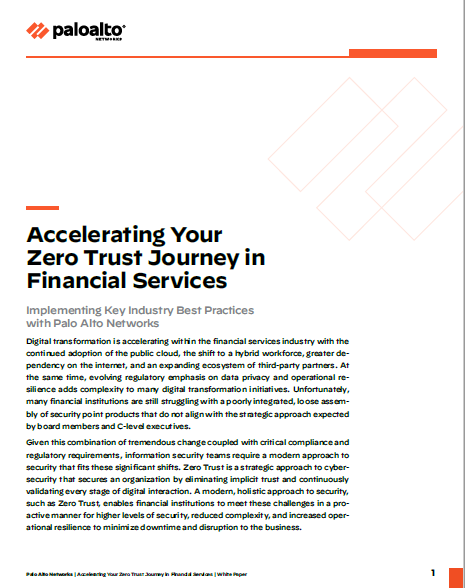 Digital transformation is accelerating within the financial services industry with the continued adoption of the public cloud, the shift to a hybrid workforce, greater dependency on the internet, and an expanding ecosystem of third-party partners. At the same time, evolving regulatory emphasis on data privacy and operational resilience adds complexity to many digital transformation initiatives.
Unfortunately, many financial institutions are still struggling with a poorly integrated, loose assembly of security point products that do not align with the strategic approach expected by board members and C-level executives.
Download this whitepaper to learn implementing key industry best practices with Palo Alto Networks.