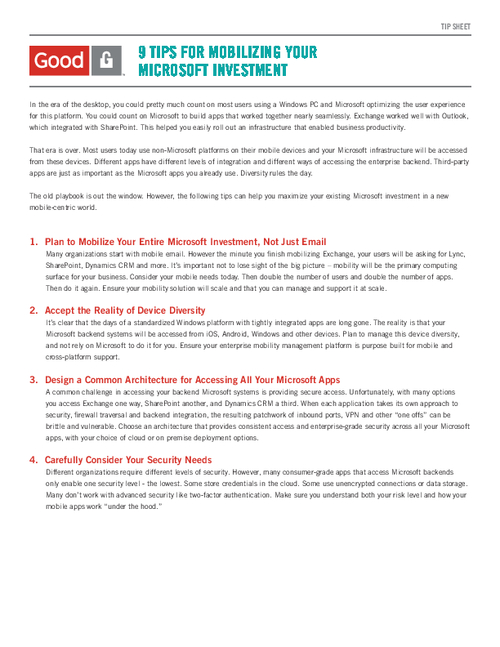 Many organizations start with mobile email. However, once you finish mobilizing Exchange, your users will be asking for Lync, SharePoint and more. While you may be mobilizing Microsoft apps today, consider security needs, device diversity, and user demand for other business apps to ensure your strategy is scalable and turnkey.
Read this tip sheet to understand:
The impact of device diversity and the growing ecosystem of business apps;
How to ensure your corporate content is always protected;
Key considerations when choosing architecture and deployment models.