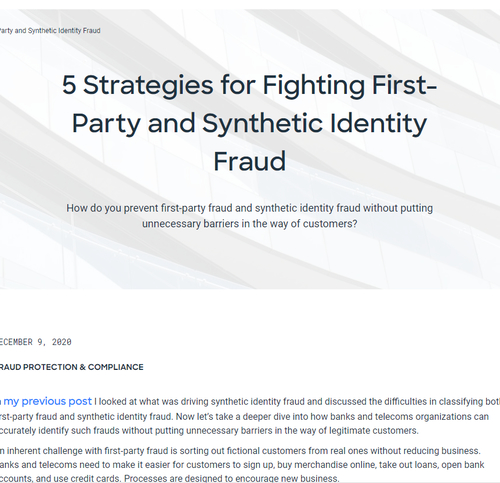 Banks and telecoms need to make it easier for customers to sign up, buy merchandise online, take out loans, open bank accounts, and use credit cards. Processes are designed to encourage new business.
Thieves defeat these processes with high-volume attacks and synthetic identities. Without analysis, these fabricated customers look enough like the real thing to breeze through sign-up and customer onboarding.
Download this guide to learn:
Why there has been such an increase in first-party fraud;
5 Strategies to fight back against first-party fraud;
How to recognize fraudsters who play the long game.