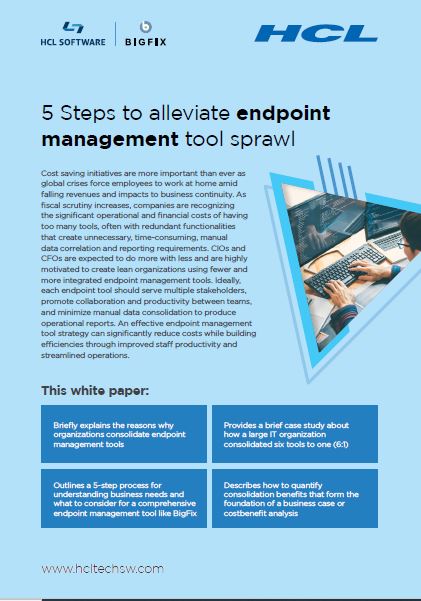 The right endpoint management strategy can reduce costs fast - a critical need in today's dynamic cybersecurity and business environment. Great efficiencies are possible by reducing tool sprawl, increasing staff productivity and streamlining operational processes.
Download this white paper and learn:
The 5-step process needed for a highly successful, highly efficient endpoint management strategy;
How to quantify endpoint tool consolidation benefits to form a business case;
Which six tools a large IT organization consolidated to one for incredible cost savings.