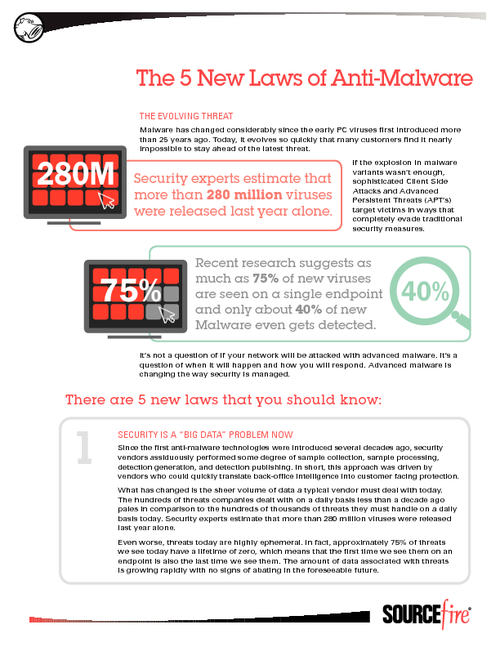 Malware has changed considerably since the early PC viruses first introduced more than 25 years ago. Today, it evolves so quickly that many customers find it nearly impossible to stay ahead of the latest threat. If the explosion in advanced malware variants wasn't enough, sophisticated Client Side Attacks and Advanced Persistent Threats (APTs) target victims in ways that completely evade traditional security measures.
Current research suggests as much as 75% of new viruses are seen on a single endpoint and only about 40% of new Malware even gets detected;
It's not a question of if your network will be attacked with advanced malware. It's a question of when it will happen and how you will respond;
Advanced malware is changing the way security is managed.
Download this report now to learn the 5 New Laws of Anti-Malware and how you can protect your networks from the newly-evolving threat landscape.