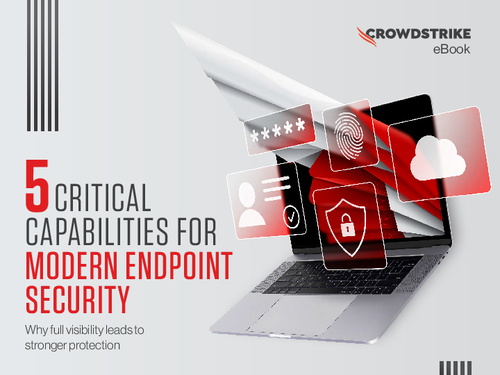 Every day, organizations move more applications, infrastructure and data into the cloud. The number of endpoints accessing them is exploding. An endpoint is any device that can be connected to a network, including computers, laptops, mobile phones, tablets and servers, as well as any other device that can be connected to the internet (i.e., the Internet of Things, or IoT). This is why the endpoint has emerged as one of the great sources of risk for any organization.
Lack of visibility and scalability in this expansive environment poses a serious challenge to the security and IT teams charged with protecting endpoints — and legacy security systems can't really help. These solutions, originally developed to identify known malware files, were never designed to scale and deliver the level of visibility needed to protect today's expansive environment, targeted by attackers using fileless malware, exploiting platform and app vulnerabilities, stealing and abusing identities, and injecting advanced persistent threats.
Complexity is the attacker's friend. Visibility and control over what is happening on endpoints are made difficult, if not impossible, for many reasons, especially the ever-growing number of endpoints that frequently change locations. Bad actors count on security gaps resulting from insufficient visibility and lack of control to tip the scales in their favor.
What does it take for security and IT teams to stay nimble, efficient and effective in protecting endpoints?