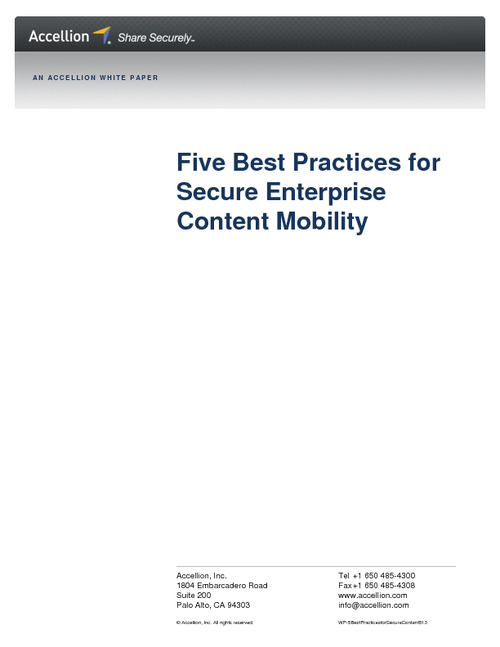 The proliferation of mobile devices and IT management's increasing acceptance of BYOD are creating new security challenges for enterprises. Employees are using personal devices such as iPads and Android phones to access and store business data. To share this data, they're relying on e-mail and consumer-grade file sharing services. Never before have so many different devices had access to so much enterprise IT resources and data, with so few IT and security controls.
Mobile security should be granular enough to enable IT and security teams to define and enforce policies that vary by position, department, geography, and security level, but flexible enough to enable mobile workers to get their jobs done.
Read this white paper to learn:
Why MDM is only the first step in managing mobile policies;
Why IT and security departments should focus on securing mobile content, rather than mobile devices;
The five best practices organizations should follow to support secure content mobility.