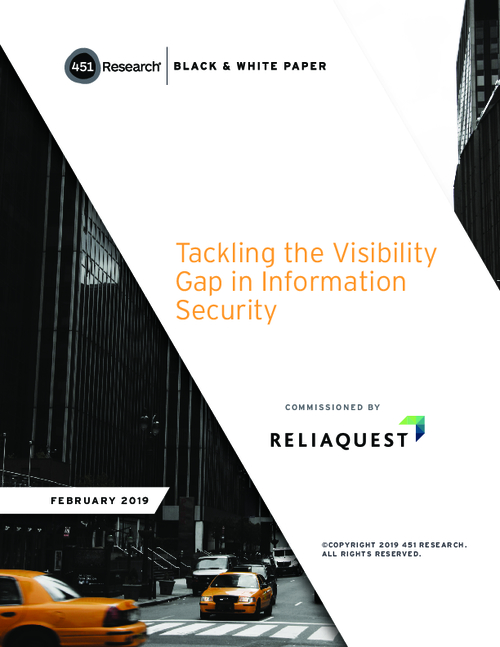 Is your security team blind to the activities in more than half of its IT assets? That was just one of the findings in a new report from 451 Research, based on in-depth interviews with security leaders across 150 large enterprises and focused on the challenges facing their teams. On average, the report found SIEMs were only ingesting logs from 45% of log-producing systems.
This report uncovers the most tangible pain points in security operations - from managed service providers to alert fatigue - and the emerging mandate required from people, processes and technology to optimally protect the business from threats.
View this study to:
Explore the latest data about the challenges inherent in managing security models;
Examine the tools and processes currently used by large enterprise security teams to maintain visibility and improve their IT environment's security posture;
Understand the impact that visibility (or a lack thereof) can have on both security and business operations.
For more information please visit www.reliaquest.com.