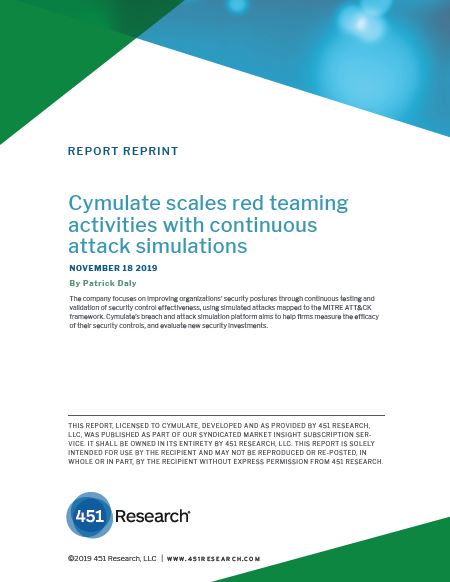 The security skills shortage has been well documented over the years. It remains a salient problem for most enterprises as 66% of respondents to a 451 Research 2019 survey still say they do not have enough information security personnel on staff, and 33% specifically cited pen-testing skills as not meeting their organization's standards.
To fill this gap, companies often outsource pen-tests and other red team activities, though the high cost of these efforts can limit an organization's ability to measure its security posture and the effectiveness of its security tools on a regular basis.
Discover how continuous SaaS-based Breach and Attack (BAS) simulation can help improve your security posture regardless if you're working remote or from the office.
Download the report to learn more.