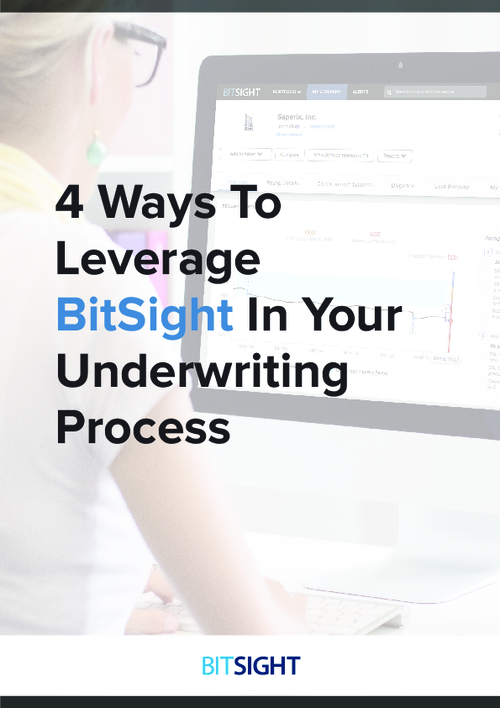 As organizations today rely more and more on outsourcing, companies have become increasingly hyper connected. With this change comes greater vulnerability, which is passed along to you as the insurer.
However, if you use the right technology, you can identify this increased risk so you can write policies more appropriately.
Download this whitepaper to find out:
Why BitSight is critical in the underwriting process
How you can tackle common underwriting issues, like: Analyzing applicant risk, Managing your book of business, Optimizing your resources for risk mitigation.