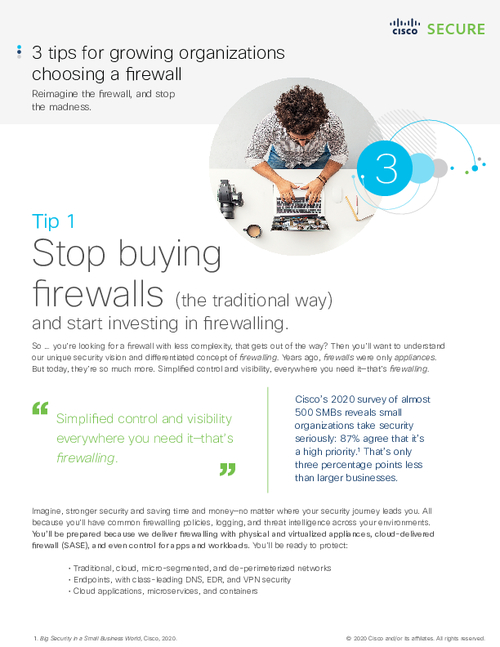 Is your growing organization ready to upgrade to a better firewall? Discover the top 3 tips that will help you jumpstart your journey into selecting the best firewall.
Read "3 Tips for Growing Organizations Choosing a Firewall" to learn about:
Enhancing your security posture with a firewalling approach.
Reducing cost and administration time with a platform-based approach.
Simplifying firewall management and saving time with cloud-based management.